Publicly Releasing Government Models
As our society becomes increasingly focused on sharing information, citizen expectation of the role that governments play in facilitating public transparency will take our current 'open government' initiatives to the next level. Equally important is that citizens have the opportunity to participate and collaborate in government decision making – by being provided with the necessary information and tools.
Government modelling and policy analytics contribute to public debate and these help shape policy development and public consultation. Among the more recent developments in open government is the idea that government models, that are used to design and evaluate policy, are freely available to the public to use, distribute and modify without restriction.
Government Open Source Models (GOSMs) have the potential to play an important role by engaging the community and other stakeholders in policy analytics. A new generation of information sharing, GOSMs are the future of effective open governments – and embody the principles and philosophy of Open Source Software (OSS) by allowing public use, modification and re-distribution of the model's source code.
With the prevalence of big data, cloud computing and sophisticated user interfaces a new era of policy analytics is emerging. This relies on new unexplored sources of data, contemporary data analytic techniques and ways to open source policy development – Open Policy Design.
This work discusses the issues around publicly releasing government models, as well as the practicalities and implementation, in an effort to demonstrate how public collaboration and engagement may best be achieved. It also considers the key principles for release which would facilitate active public participation which include:
1. Models are released by default wherever possible;
2. Engaging with the community in a spirit of collaboration;
3. Releasing a 'Minimum Viable Product' ;
4. Easily discoverable;
5. Clearly defined uses and licensing; and
6. Maximum possible access provided,
as well as some exceptions that could preclude releasing government models.
The concept of a 'models.gov' platform is put forward along with how this may be integrated with government open data platforms available today. We also consider the possible impacts that GOSMs have on Freedom of Information (FOI) requests, and how they may influence the demand for this information. The implications of the choice of Open Source Software licenses for GOSMs are evaluated and could affect vendor lock-in for government software procurement.
However, the most significant impact that GOSM licensing could have would play out as a shift of the 'balance of power' in public debate between governments and external stakeholders. At a time when the nature of public-private partnerships are evolving to keep pace with our technological landscapes, open policy design aided by GOSMs would provide an opportunity for the community to deliver more creative, innovative and efficient solutions for the greater good.
1. The views presented belong to the author and are not necessarily those of any Government. This work was first presented at the Linux Conference, Hobart 2017, LCA 2017, and is licensed under Creative Commons – Attribution 3.0 Australia

2. At a minimum it is expected that the source code will be accompanied by a README, the completion state of the software, the intended purpose, expected community engagement level, license details and any other dependencies and data if possible.
© Copyright 2018
If you would like to partner with orvsponsor this work please contact us at innovation@phoensight.com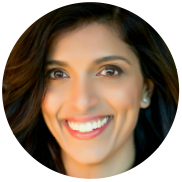 About Dr. Audrey Lobo-Pulo
Dr. Audrey Lobo-Pulo is the founder of Phoensight and supports open government and open source sofware for policy modelling. Having started out as a physicist in fibre optics for high speed data transmission, she moved to economic and social policy modelling and has worked for the Australian Government for over 10 years.
Audrey's passion is using new thinking based on emerging technologies to view social and policy issues through a different lens. She believes in the blending of multidisciplinary skills for a more fulfilled vision of our future.
New possibiities for the betterment of society

Phoensight is a 'data-focused' consultancy that brings to life new possibilities using data analytics and emerging technologies. Phoensight specializes in Open Government, Open Data and Public Policy.

The Phoensight Foundation is a Not-for-Profit organisation that provides a data consultancy service and bespoke data analytic solutions to empower charities and other non-profit organisations.
© 2018 Phoensight. All Rights Reserved.